Why a battery storage system?
At Ecotecworld you can now benefit from the advantages of a photovoltaic system with a battery storage system and receive corresponding promotional prizes and KfW funding.
A PV system with a storage system optimizes your energy costs! You increase your own consumption and become more independent of electricity suppliers. A PV system with a battery storage system is ideal for home use in up to 5 people. The DC battery system does not require any additional inverters and is also ideally suited for retrofitting. The inverter power is 3.5 kW. The system has a usable storage capacity of up to 6.6 kWH.
Photo: Solaredge Technologies Inc.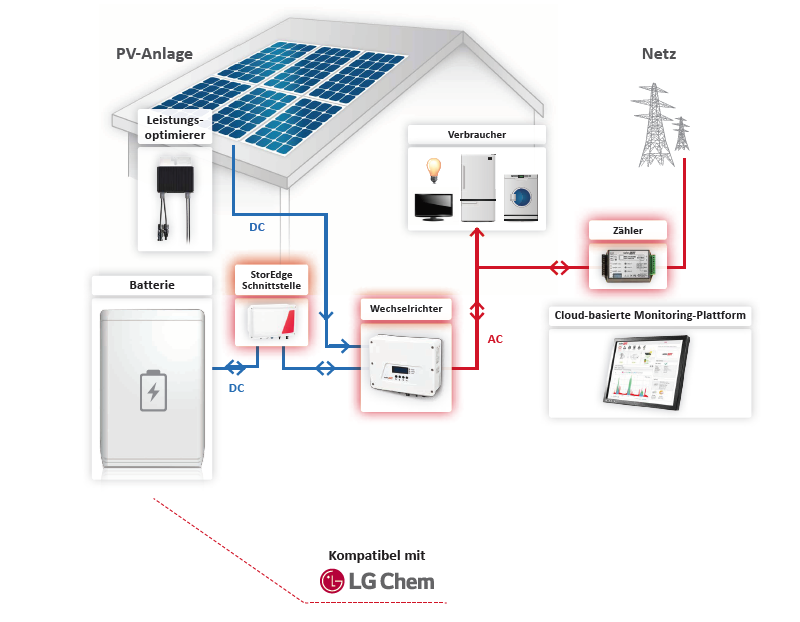 Information about battery storage in the household:
Video: EnergieAgentur.NRW.